Our adhesive cable mounts are perfect for securing electrical accessories in your home, office or wherever you need to de-clutter cables and wires.

Extremely durable and highly reliable. Easy to install, just remove the backing to expose the adhesive and adhere to a clean, flat surface. This mount style also includes a screw hole located in the center of the base.

.75 inch x .75 inch adhesive backed mounts for
18 lb. - 40 lb. cable ties.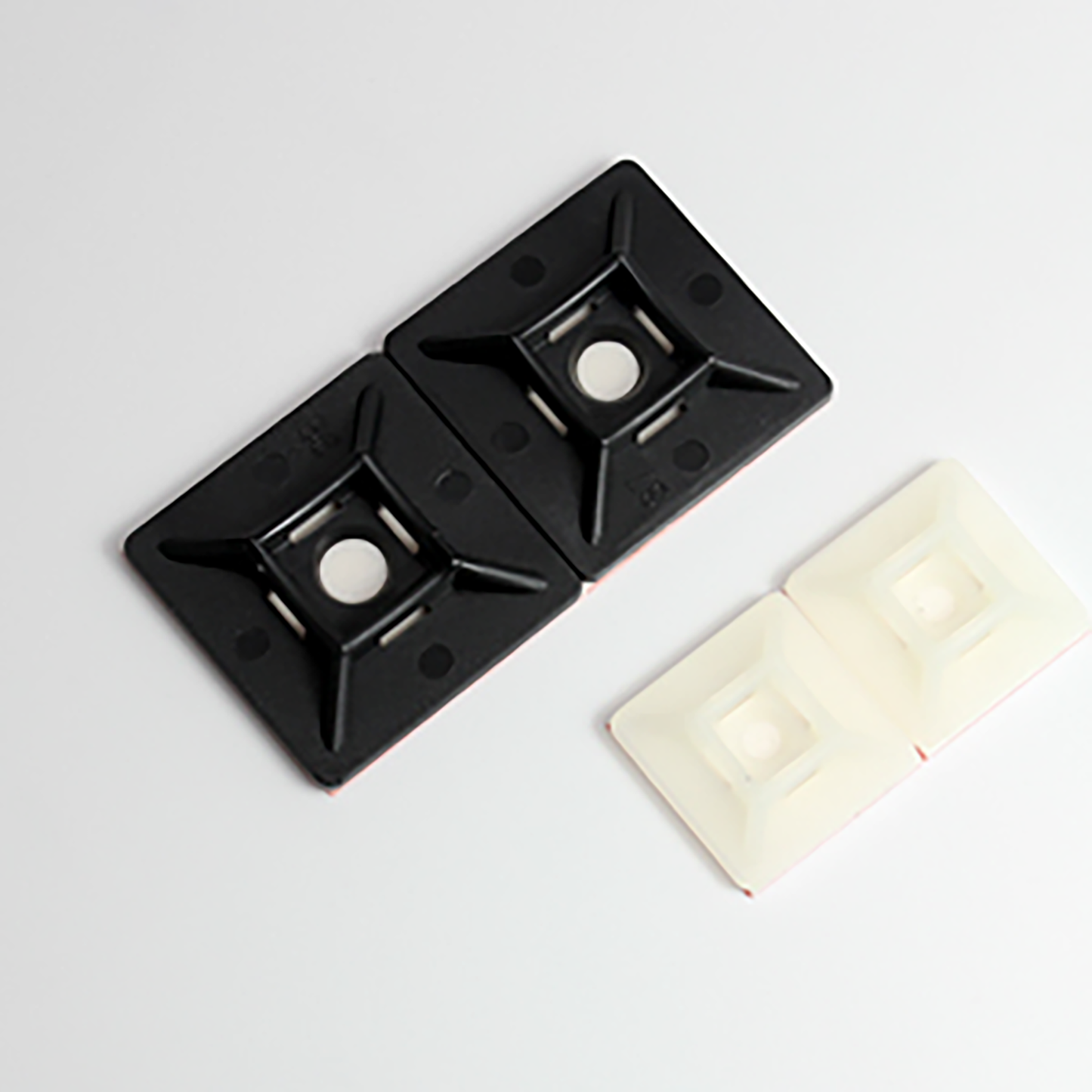 Recommended Use(s)
Use with miniature and standard cable ties.