THS-203 Thermal Transfer Self Laminating Label 1.0" X 3.75"
Regular price
Sale price
$659.20
Unit price
per
Sale
Sold out
Wind Option:
Face Out - Tail First
Ft Per 1000 Labels:
111.11
Ribbon Length Per 1000:
111.11'
View full details
Discover the epitome of precision in wire and cable identification with our THS-203 Thermal Transfer Self-Laminating Label 1.0" X 3.75. Designed for excellence in electrical, telecommunication, Datacom, and medical applications, these thermal transfer self-laminating labels redefine efficiency in labeling. No matter the complexity, our markers cater to every wire and cable label application, ensuring seamless organization
Crafted for durability, the vinyl cable labels guarantee longevity in even the most demanding environments. The wrap-around cable markers provide a secure fit, offering a snug embrace to cables of various sizes. With our cable label tags, you have a versatile solution for comprehensive data center labeling, simplifying the intricate task of cable management.
Engineered to meet the highest industry standards, the THS-203 series exhibits unparalleled performance. The markers offer clear, legible printing that withstands the test of time, ensuring optimal readability in critical situations.
Whether you're navigating the intricate web of data centers or streamlining medical equipment setups, our wire and cable markers guarantee clarity in organization. Each label embodies precision, making them an indispensable tool for professionals in the electrical, telecommunication, and Datacom sectors.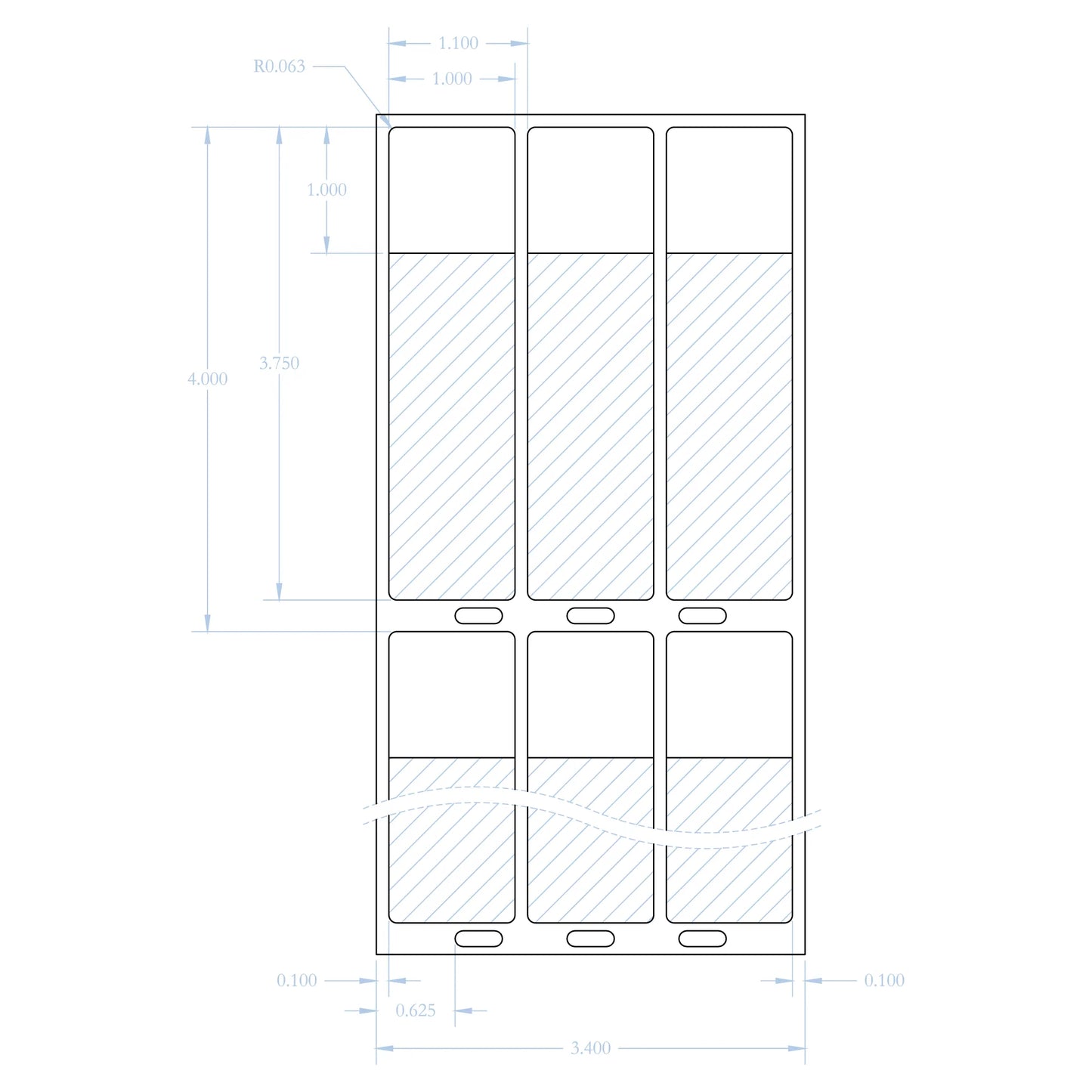 What is Film Type?
727 Vinyl
A clear matte flexible vinyl film with a permanent acrylic pressure sensitive.
What is Core Size?
1" inner core diameter comes with an 5" outer roll diameter for desktop printers; Example: (ZT1300, TLP3844, TLP2844, E4203, E4204, Ci, Cxi)
3" inner core diameter comes with an 8" outer roll diameter for high capacity printers; Example: (ZT1300, 105SE, 105SL, Z4M, Z6M, I4208, CL408, CL412)
What is Wind Option?