THL-103 Gloss Polyester Thermal Transfer Labels .75" X .25"
Regular price
Sale price
$43.10
Unit price
per
Sale
Sold out
Film Type:
700 Gloss Polyester
Print Area (Width):
0.75"
Print Area (Height):
0.25"
View full details
ZT Labels is proud to introduce the THL-103 product Thermal Transfer Labels - the ideal solution for all your labeling needs. With exceptional label printing capabilities, the THL-103 labels are your trusted choice for ensuring accurate and compliant identification and tracking.

Key Features:
Medical application: The THL-103 labels are designed to withstand the challenges posed by various medical environments, including exposure to sterilization processes and chemicals. These labels ensure the secure and durable identification of medical equipment, specimens, and patient records.
Electrical Industry Compliance: For the electrical industry, where safety and precision are paramount, our THL-103 labels offer the necessary compliance. They are designed to endure the demands of electrical components and equipment, ensuring that the labels remain legible and securely affixed in even the harshest conditions.
Superior Label Printing: The THL-103 labels are optimized for thermal transfer printing, providing exceptional print clarity and detail. Your labels will be sharp, easily readable, and resistant to smudging or fading, ensuring accurate information transmission. This capability is especially critical when it comes to product tracking, inventory management, and traceability in both the medical and electrical sectors.
Durable Thermal Transfer Labels: These labels are built to last, boasting exceptional durability and resistance to moisture, chemicals, and UV exposure. They maintain their integrity over time, reducing the need for frequent label replacements and ensuring long-term cost-efficiency.

Applications:
Medical Records
Patient Identification
Laboratory Specimens
Electrical Components
Circuit Boards
Asset Identification

When you choose ZT Labels' THL-103 Product Thermal Transfer Labels, you are selecting a product that is engineered for excellence. These labels are the perfect choice for industries where precision and durability are non-negotiable. Trust in our commitment to quality and compliance, and enjoy the peace of mind that comes with labeling solutions designed to perform under the most demanding conditions.

Ensure the safety and efficiency of your labeling needs with THL-103 labels from ZT Labels. Purchase now and experience the difference in label quality.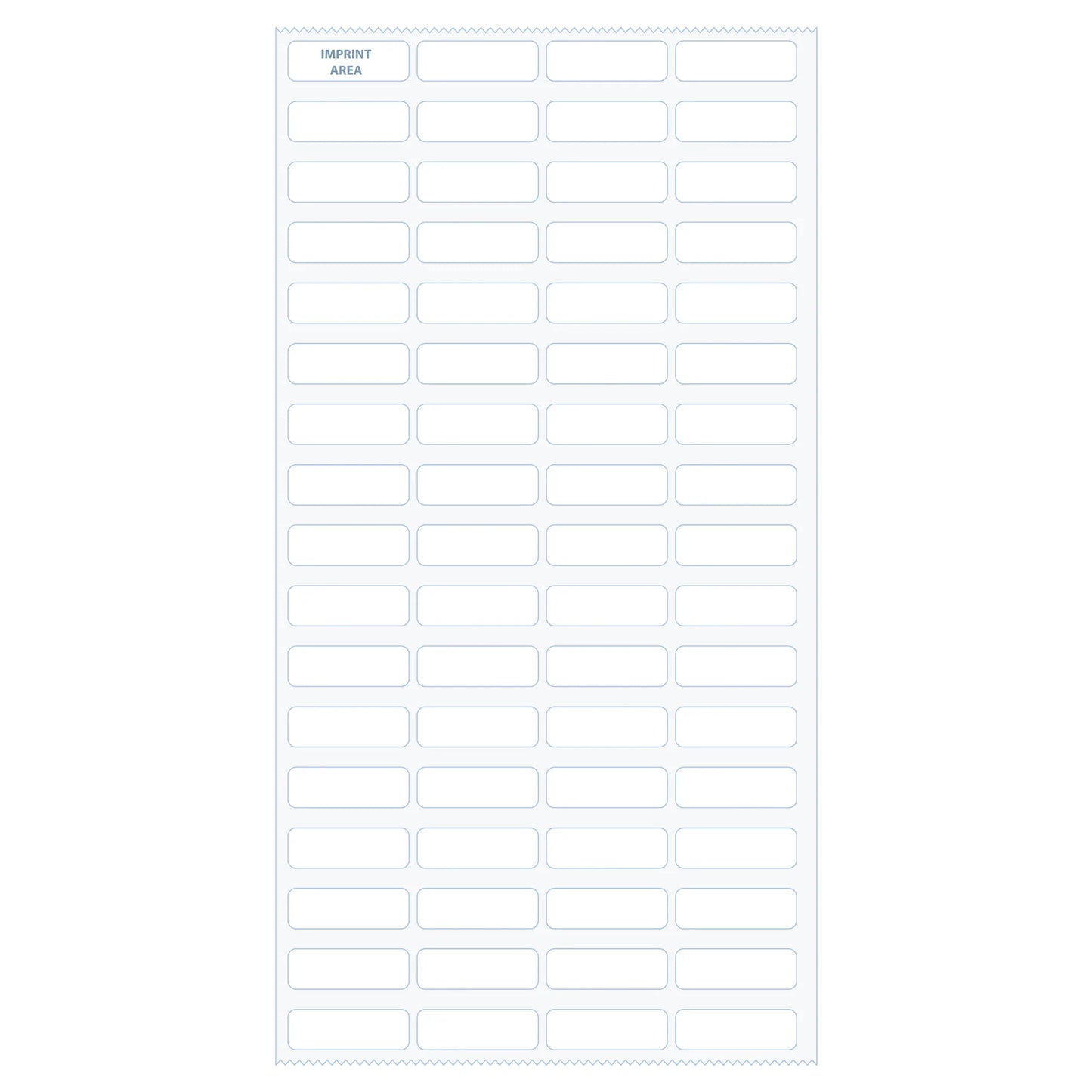 What is Film Type?
700 Gloss Polyester
A durable gloss polyester film with permanent adhesive.
What is Core Size?
1" inner core diameter comes with an 5" outer roll diameter for desktop printers; Example: (ZT1300, TLP3844, TLP2844, E4203, E4204, Ci, Cxi)
3" inner core diameter comes with an 8" outer roll diameter for high capacity printers; Example: (ZT1300, 105SE, 105SL, Z4M, Z6M, I4208, CL408, CL412)
What is Wind Option?