Specially designed legs keep these open sleeve markers securely in place.
High environmental tolerance and excellent legibility.
Fast & easy snap-on installation for post-termination wires.
Marker (H)6.7 mm (W)6.9 mm and Text (H)4.0 mm
****THIS PRODUCT CAN ONLY SHIP TO ADDRESSES IN THE CONTINENTAL U.S.****
Due to vendor restrictions, these items can only ship via UPS. Please ONLY select UPS shipment in the shopping cart. If shipment is outside of the continental U.S., you must supply a UPS freight account number to cover freight costs and duties/customs charges. Any other selections will result in the order having to be canceled by ZT labels and you will need to place a new order with the UPS shipment requirements.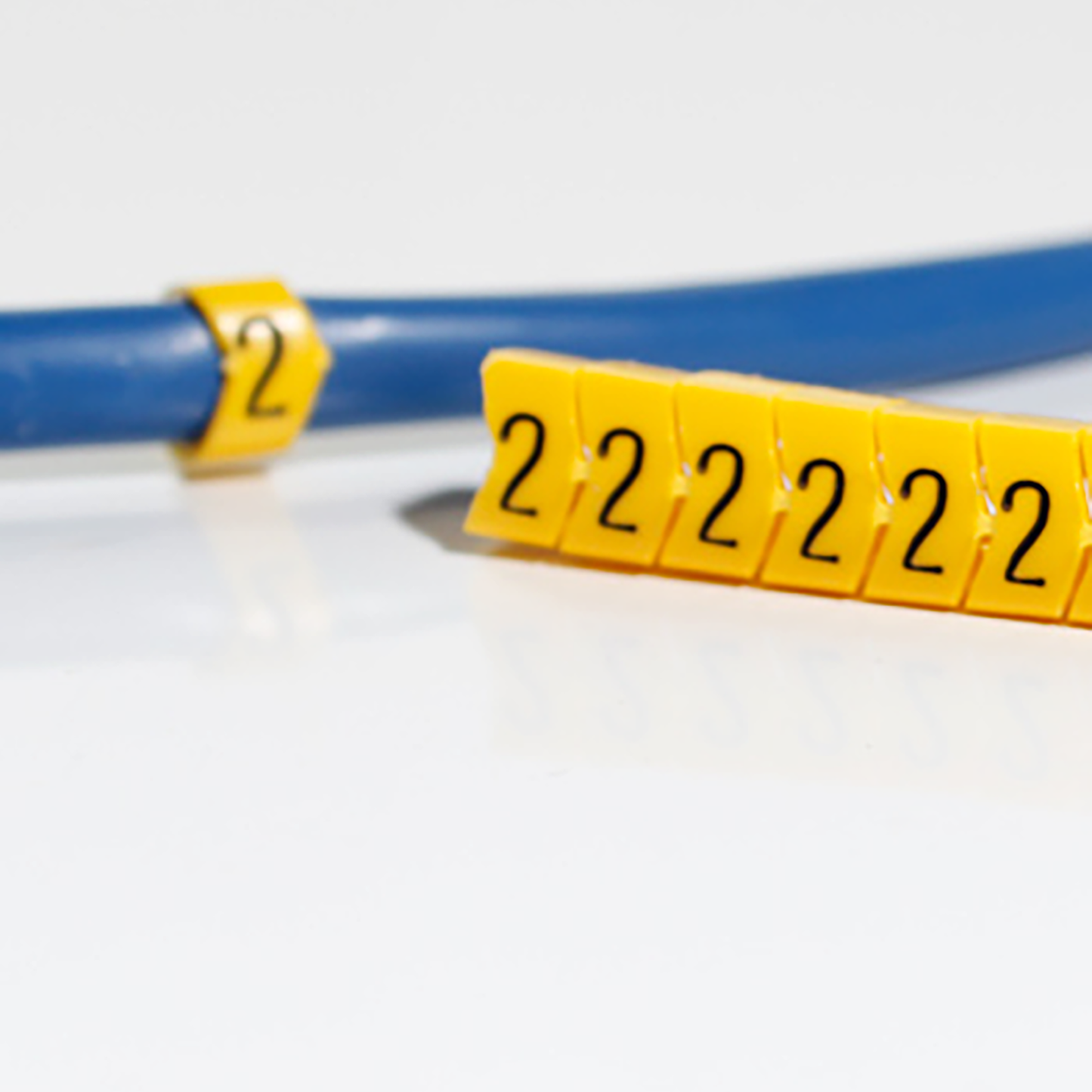 Recommended Use(s)
Recommended for 8-6 AWG
Designed for electrical, pneumatic, hydraulic etc., applications.