MMDH-1 Slip-On PVC Wire Maker Kit 22 - 16 Awg
Regular price
Sale price
$85.17
Unit price
per
Sale
Sold out
View full details
Closed, secure marker sleeve for unconnected wires and cable.
Best suited for cables that are: 0.098 - 0.196 inches, 2.5 - 5.0mm , 16-10 AWG
You can arrange a number of markers, in any sequence to provide the necessary code during assembly.
Easy to refill with MMDR refill packs, be sure to order blue applicators for the the blue holders!
Designed to interlock when fitted together, enabling easy alignment of multiple character markings. 
Excellent wire marking kit when working on installation or maintenance.
High environmental tolerance and excellent legibility with text height of 2.6mm!
****THIS PRODUCT CAN ONLY SHIP TO ADDRESSES IN THE CONTINENTAL U.S.****
Due to vendor restrictions, these items can only ship via UPS. Please ONLY select UPS shipment in the shopping cart. If shipment is outside of the continental U.S., you must supply a UPS freight account number to cover freight costs and duties/customs charges. Any other selections will result in the order having to be canceled by ZT labels and you will need to place a new order with the UPS shipment requirements.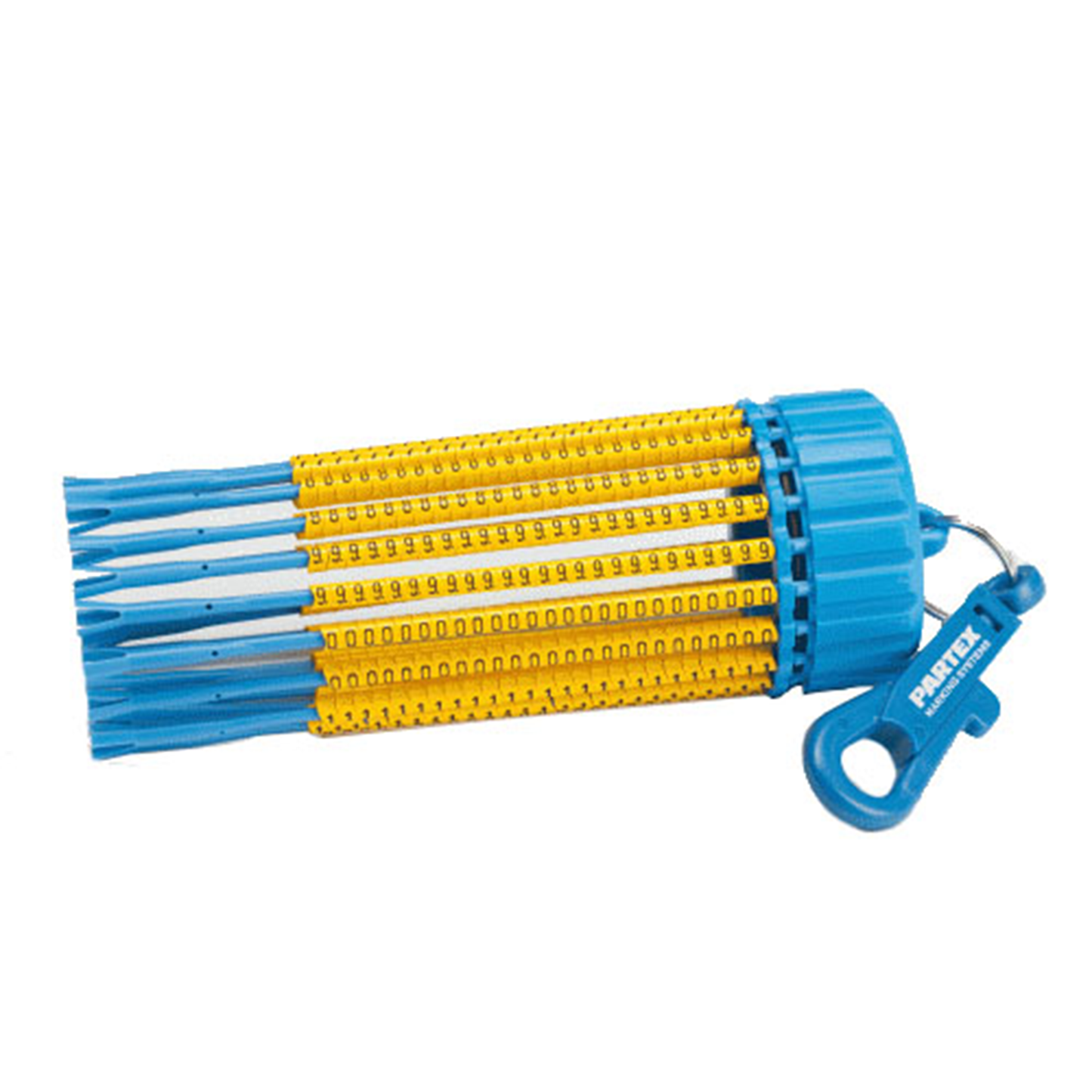 Recommended Use(s)
Ideal for electrical, pneumatic, hydraulic, etc. applications.
Complete wire identification kit for on site work, includes the applicator and markers!
Recommended for 16-10 AWG
Temperature Range: From -30°C to +70°C