LSL-83 Polyester Laser Self Laminating Label 1.17" X 3.33"
Regular price
Sale price
$31.48
Unit price
per
Sale
Sold out
Print Area (Width):
1.17"
Print Area (Height):
0.875"
View full details
Product Overview:
Upgrade your cable management and labeling with our cutting-edge LSL-83 Cable Label, designed to meet the demands of modern laboratories and electrical systems. This premium label offers a sleek and efficient solution for organizing and troubleshooting cables in your workspace, ensuring safety and productivity.

Key Features:
Lab Labeling: The LSL-83 Cable Label can be used in lab environments. Its robust design ensures that your labels stay legible and intact, even in challenging conditions.
Effortless Troubleshooting: Say goodbye to cable-related confusion. Our cable labels make troubleshooting a breeze. Quickly identify cables, connections, and components with ease, minimizing downtime and errors.
Electrical Labeling Expertise: With a focus on electrical systems, the LSL-83 label ensures precise identification of wires and cables in your electrical setups. Compliance with industry standards is at your fingertips.
Durable and Resistant: Crafted from high-quality materials, these labels are resistant to wear, tear, and exposure to various environmental factors. They can withstand the rigors of your lab or electrical panel.
Customization: Tailor your labels to suit your specific needs. Customize them with text, numbering, barcodes, or other essential information to streamline your cable management.
Easy Application: The LSL-83 Cable Label is designed for user-friendly application. Save time and reduce installation errors with its hassle-free, adhesive backing.

Application Areas:
Laboratories and Research Facilities
Electrical and Electronics Installations
IT and Network Management
Control Panels and Wiring Closets

Ensure Smooth Operations:

Invest in the LSL-83 Cable Label to streamline cable management and ensure the reliability of your electrical systems. Whether you're in a laboratory setting or working with intricate electrical setups, this cable label is your partner for efficient organization, easy troubleshooting, and enhanced safety.

Don't compromise when it comes to cable labeling and troubleshooting. Choose the LSL-83 Cable Label today and experience the difference in cable management excellence.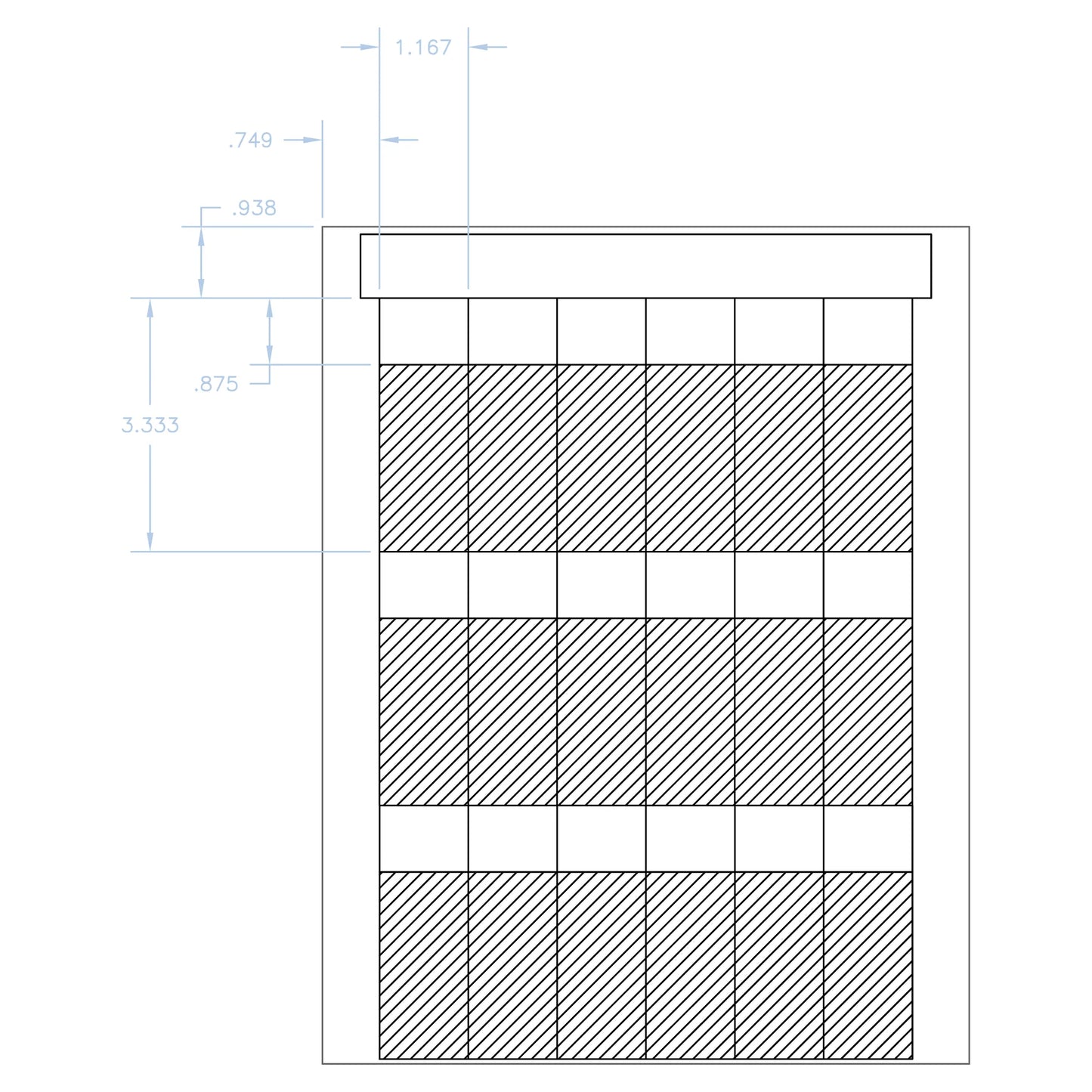 What is Film Type?
602 Polyester
A clear, polyester film with a permanent UV resistant adhesive.