LSL-34 Polyester Laser Self Laminating Label 2.00" X 3.75"
Regular price
Sale price
$31.48
Unit price
per
Sale
Sold out
View full details
Introducing the ZT Labels LSL-34, a versatile and high-quality solution for all your medical, electrical, and telecommunications cable labeling needs. Our laser printer labels are engineered with precision and attention to detail, making them the ideal choice for professionals in the healthcare, electrical, and telecommunications industries.

Key Features:
Electrical Safety: Safety is paramount in the electrical industry. Our cable labels provide clear identification of wires, cables, and components, helping to prevent accidents and ensuring compliance with safety regulations.
Telecommunications Efficiency: In the fast-paced world of telecommunications, the ZT Labels LSL-34 enhances efficiency. These labels aid in the quick and accurate identification of cables, streamlining installations and maintenance.
Laser-Printed Precision: The ZT Labels LSL-34 is specifically designed for laser printers. This ensures sharp and clear printing, enabling you to create professional labels with ease.

Applications:

The ZT Labels LSL-34 is a versatile solution suitable for a wide range of applications, including:

Medical Facilities: Ideal for labeling patient cables, equipment, and medical devices, ensuring accurate patient care and safety.
Electrical Installations: Use these labels to identify wires, circuits, and components, enhancing organization and safety in electrical systems.
Telecommunications Networks: Streamline your telecom operations by clearly marking cables, connections, and equipment for faster installations and maintenance.

Why Choose ZT Labels LSL-34?

Our commitment to quality and performance ensures that the ZT Labels LSL-34 is a dependable choice for professionals across the medical, electrical, and telecommunications fields. With a focus on precision, durability, and ease of use, our laser printer labels are the key to efficient and safe cable management.

Don't compromise on the quality of your cable labeling. Trust ZT Labels LSL-34 to deliver the accuracy, durability, and performance you need for your critical applications. Invest in excellence today!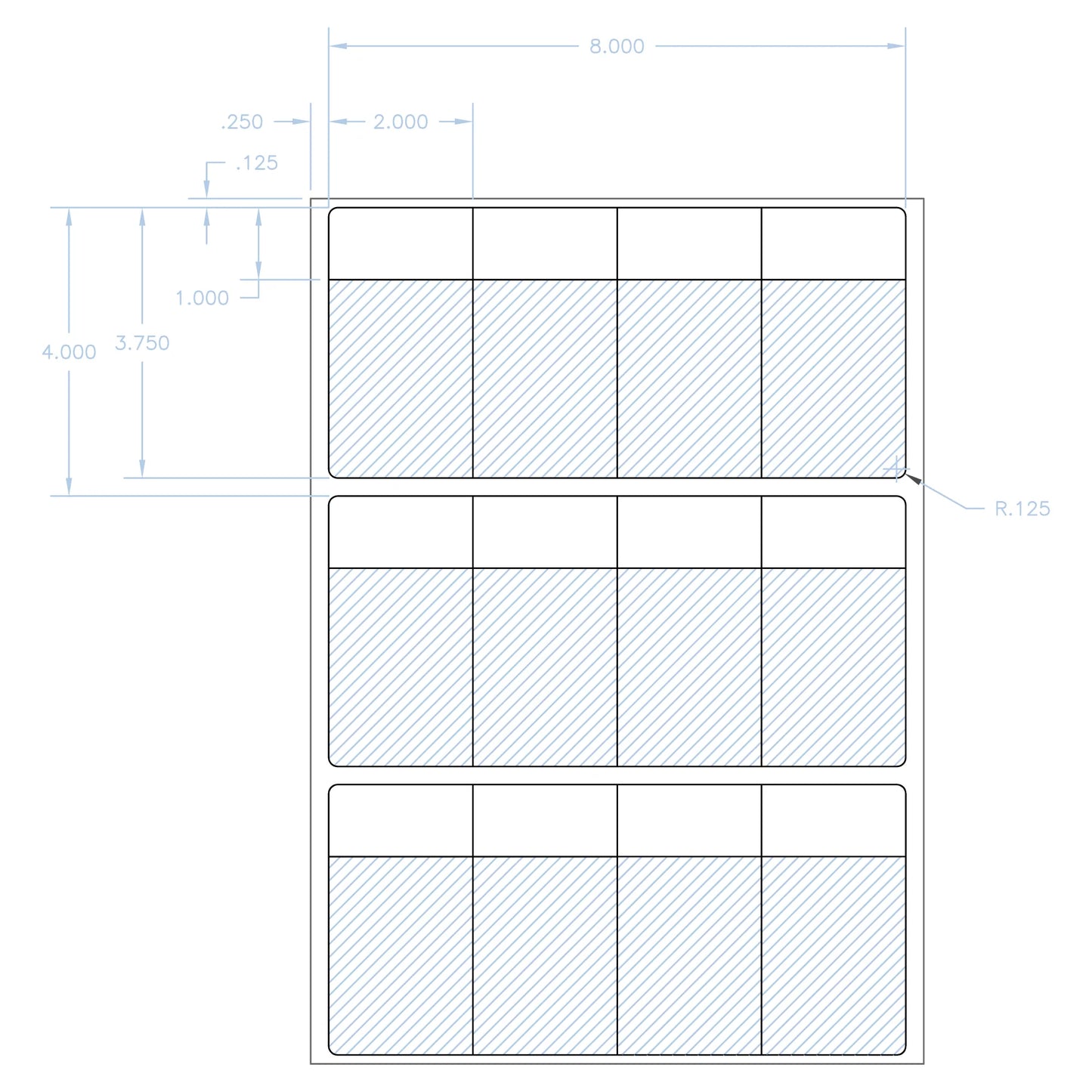 What is Film Type?
602 Polyester
A clear, polyester film with a permanent UV resistant adhesive.